?


Monday December 20, 2004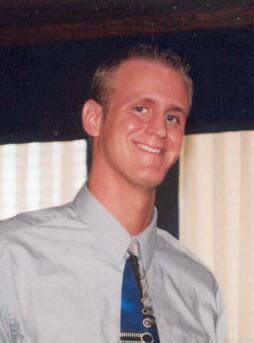 Geoffrey Miller
#m450

Age : 22
Height : 6' 8
Weight : 215 lbs
Color of eyes: blue
Hair : blond
Children : none
Marital Status : Single
Profession: Loan Officer
Languages:
Education:
?

I enjoy playing basketball and staying in shape. I also like art, poetry, cinema, and music. I am compassionate and fun loving with a great sense of humor.

I would like to meet a young, christian girl for friendship and possibly more. She should be intelligent and romantic.

?
Contact information for Geoffrey Miller
1312 Crosswinds Court #2
Lawrence, KS 66046
[email protected]
?
Click here for the latest site update.
?
Bookmark "Absolute Russian Girls Personal Ads" now, and check back for updates.
IE users click here. ?Netscape users hit CTRL+D to Bookmark.
?
Contact Absolute Russian Girls Personal Ads
EMAIL


copyright 1998-2001 absoluterussiangirls.com


?