Saturday February 12, 2005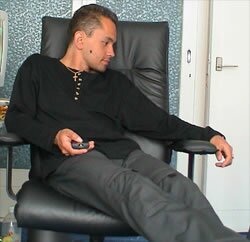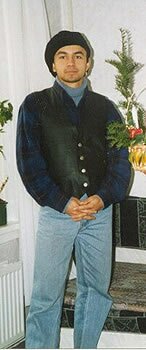 Andrei
#m430

Age : 28
Height : 168 cm
Weight : 60 kg
Color of eyes: Brown
Hair : Black
Children : None
Marital Status : Single
Profession: Telecommunication branch
Languages: Russian, English
Education:
 

Hi there ! My name is Andrei, I was born in Russia (St. Petersburg) but reside in Holland (Amsterdam). Lets talk about me, generally speaking I am quiet guy that likes noisy places. I like going to the disco . My life would be empty without music, I just canít live without it. Although I'm quiet, I am easy going end I like all kinds of outdoor activities. I have two right hands so around the house Iíll be pretty handy. You know what I mean. I work, but I work for a living en do not live for work. Money must has to flow naturally, at least I think so. Love beach holidays with lot of sun and sea. My hobby: computers, photos (not really professional) and making home videos.

Who am I looking for? A girl who can make me complete. To be the compliment of one another. With who I can share a The finer things of life. So Ö If you feel me, contact me ( I always reply) Hope to connect to you soon.

 
Contact information for Andrei
Phone +31624668661
Email: andrei_nb@yahoo.com
Click here for the latest site update.
Bookmark "Absolute Russian Girls Personal Ads" now, and check back for updates.
IE users click here.  Netscape users hit CTRL+D to Bookmark.
Contact Absolute Russian Girls Personal Ads
EMAIL


copyright 1998-2001 absoluterussiangirls.com