?


Sunday February 13, 2005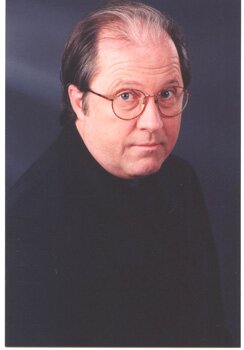 Carter Buschardt
#403

Age : 49
Height : 6, 2
Weight : 210
Color of eyes: Blue
Hair : Dark brown
Children : Daughter age 13
Marital Status : Divorced
Profession: Real Estate
Languages: English
Education:
| | | |
| --- | --- | --- |
| ? | I am a very sensual, loyal man. I love the arts, live music, galleries, cooking, comedy, travel, and a warm loving home. I have a 13 y.o daughter who lives with me in the summer and some holidays. I am a very romantic man, and my woman will never be starved for attention. I am very happy and outgoing, and love to entertain. I make a good living in Real Estate, and I work out of my home office. I am 49 years old. I am seeking a very loyal, sensual, and happy woman who is not afraid to change her life. I want a woman who is not afraid to show affection,who will help me to make a very happy home life, and who will talk to me and share her thoughts and life with me. I want a good friend....a great, uninhibited lover....and a mate for the rest of our lives. | ? |
Contact information for Carter Buschardt
8201 N.W.Hwy 9 Parkville, Missouri, USA 64152
Phone 816-746-6017
Email: [email protected]
?
Click here for the latest site update.
?
Bookmark "Absolute Russian Girls Personal Ads" now, and check back for updates.
IE users click here. ?Netscape users hit CTRL+D to Bookmark.
?
Contact Absolute Russian Girls Personal Ads
EMAIL


copyright 1998-2001 absoluterussiangirls.com


?