?


Sunday February 13, 2005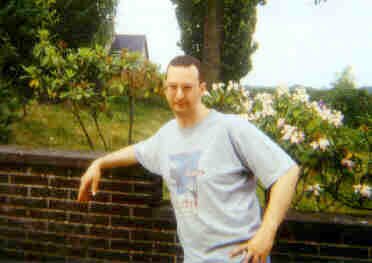 Johnny Couck
#401

Age : 38
Height : 180 cm
Weight : 75 kg
Color of eyes: Brown
Hair : Dark-brown
Children : None
Marital Status : Single
Profession: Bank computers
Languages:
Education:
?

My name is Johnny Couck, I live in Belgium, which is near the Netherlands, Germany and France. I am 38 years old man with good intellect and good sense of humor, I am serious man who is faithfull and honest, my hobbies are astronomy, etymology, reading books and watching good movies, I like all kinds of music. I work as an informatician in a bank in Brussels, the capital of my country, most tasks I do in these bank are pc-hardware, installation and programming, I like this job very much. I am financial secure.

I would like to meet a girl between 18-40 years in age.

?
Contact information for Johnny Couck
Steenweg 299, 9470 Denderleeuw
Phone: 32 53 685671
Email: [email protected]
?
Click here for the latest site update.
?
Bookmark "Absolute Russian Girls Personal Ads" now, and check back for updates.
IE users click here. ?Netscape users hit CTRL+D to Bookmark.
?
Contact Absolute Russian Girls Personal Ads
EMAIL


copyright 1998-2001 absoluterussiangirls.com


?