?



Friday October 29, 2004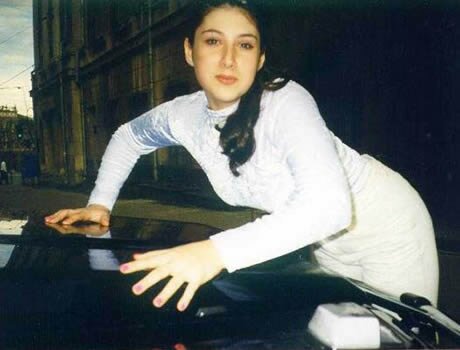 Vika Doguzova
#599

Age : 18
Height : 167 cm
Weight : 62 kg
Color of eyes: Green
Hair : Brown
Children : None
Marital Status : Single
Profession: Manager
Languages: Russian, English
Education: Average
?

I am looking for my Ocean of Love... I want talk to you about love and passion about sex and tenderness... Is it easy for you to loose your girl... I am looking at your picture and writing you a letter... Uderstanding of each other this is very important because there is no relationsheep witout mutual understanding.

I need man who is older than me because I can love only a real man not just boy who does not know what he wants from his life. I want to give him all my love ,tenderness, passion, my earth, I want that he will help me to grow in my life, we should help each other to grow, because if one growing and another not one day they can be not interesting to each other.

?
Click here to contact Vika Doguzova
?
?

?
Click here for the latest site update.
?
Bookmark "Absolute Russian Girls Personal Ads" now, and check back for updates.
IE users click here. ?Netscape users hit CTRL+D to Bookmark.
?
Contact Absolute Russian Girls Personal Ads
EMAIL



?
?
copyright 1998-2003 absoluterussiangirls.com