?



Thursday October 28, 2004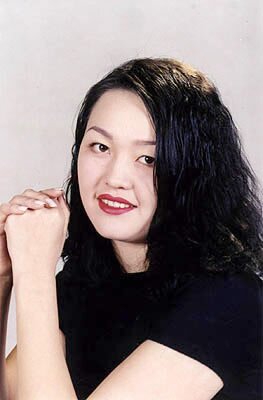 Asel
#592

Age : 19
Height : 172cm, 5 ft 8 in
Weight : 65kg, 143 lbs
Color of eyes: Brown
Hair : Black
Children : None
Marital Status : Single
Profession: Book-keeping
Languages: Russian, English
Education: Average
?

I am careful, cheerful, romantic, kind, honest and elegant.. I am fond of walking on the beach. I like to play the piano.

I am searching for a man who is older than me, because I think that such families are more stronger and more dependable. I'd like to meet a man from Germany, Switzerland or Austria.

?
Click here to contact Asel
?
?

?
Click here for the latest site update.
?
Bookmark "Absolute Russian Girls Personal Ads" now, and check back for updates.
IE users click here. ?Netscape users hit CTRL+D to Bookmark.
?
Contact Absolute Russian Girls Personal Ads
EMAIL



?
?
copyright 1998-2003 absoluterussiangirls.com