?



Tuesday February 17, 2004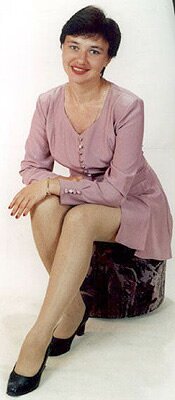 Oksana Chubova
#483

Age : 29
Height : 164 cm
Weight : 56 kg
Color of eyes: Grey-blue
Hair : Dark
Children : Daughter age 1
Marital Status : Single
Profession: show-arranger
Languages: Russian, German
Education: institute of culture in Leningrad
?

My hobbies are music, reading, communication with friends, aerobics, cooking, making a cozy home. I am communicable, clever, optimistic, kind, and supportive. I have training in secretary typewriting, computers, and sewing courses. I`d like to have more children someday.

I am looking for a man age 25 to 50 who is athletic, loves children and is responsible.

?
Click here to contact Oksana Chubova
?
?

?
Click here for the latest site update.
?
Bookmark "Absolute Russian Girls Personal Ads" now, and check back for updates.
IE users click here. ?Netscape users hit CTRL+D to Bookmark.
?
Contact Absolute Russian Girls Personal Ads
EMAIL



?
?
copyright 1998-2003 absoluterussiangirls.com