?



Tuesday February 17, 2004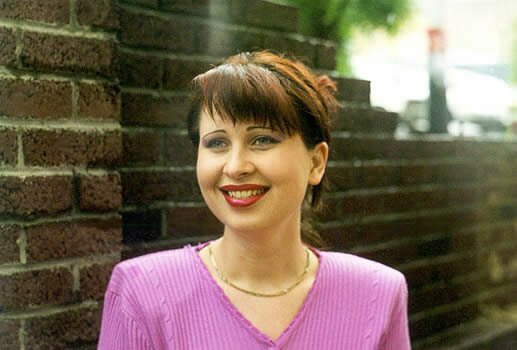 Olga Boyarinova
#458

Age : 24
Height : 163 cm
Weight : 56 kg
Color of eyes: Blue
Hair : Brunette
Children : None
Marital Status : Single
Profession: office manager
Languages: Russian, English
Education: Higher
?

I'm a cheerful, communicative lady. Attractive and a bit sensitive and a great romantic. I always open to know new things. I love dreaming and in the evening I love watching the sunset and stary sky. I love communication with people and that is why I'm fond of psychology. I love listening nice and soft music, birds singing and just having rest on the open air. That brings me power and an amazing feeling of harmony. And all the above I'd love to share with my beloved man who we will be good friends, tender lovers and caring parents.
Hobbies: phsychology, reading, outdoors, cinema and communication.
Sport: swimming
Religion: Christian

Preferences in a man:
He preferable should be from: Europe, USA, Canada.
Age range: 28-40
Marital Status: single, divorced
Smoker: no
Drinker: socially
More about a man I would like to meet: He is romantic, tender and loving person, gentle and passionate lover and of course clever and kind and reliable friend. But the most important his internal features for me.
My proposals: Marriage and children.

?
Click here to contact Olga Boyarinova
?
?

?
Click here for the latest site update.
?
Bookmark "Absolute Russian Girls Personal Ads" now, and check back for updates.
IE users click here. ?Netscape users hit CTRL+D to Bookmark.
?
Contact Absolute Russian Girls Personal Ads
EMAIL



?
?
copyright 1998-2003 absoluterussiangirls.com