?



Thursday October 03, 2002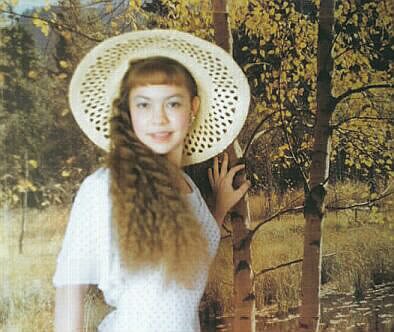 Aleksandra Byetina
#383

Age : 21
Height : 155 cm
Weight : 40 kg
Color of eyes: Hazel
Hair : Brown
Children : None
Marital Status : Single
Profession: Student
Languages: Russian, French, English
Education: Higher
| | | |
| --- | --- | --- |
| ? | I am a simple, family-oriented girl living in a village not far from Moscow. I was born on 9 January, 1980, my height is 155 cm. and weight is 40 kg. I am a very considerate, thoughtful, patient and jovial person. I dream of meeting a kind-hearted, intelligent and sincere man of any age and race for creating a wonderful, loving and lasting family. My husband and family will be the most important things in my life. My interests are simple, like cooking, singing, walking, and I wish to be able to study. I know Russian and French but can also read/write in English with the help of my sister. | ? |
Click here to contact Aleksandra Byetina
?
?

?
Click here for the latest site update.
?
Bookmark "Absolute Russian Girls Personal Ads" now, and check back for updates.
IE users click here. ?Netscape users hit CTRL+D to Bookmark.
?
Contact Absolute Russian Girls Personal Ads
EMAIL



?
?
copyright 1998-2002 absoluterussiangirls.com