?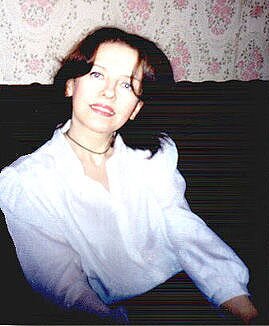 Vera Goncharova
#348

Age : 44
Height : 164 cm
Weight : 54 kg
Color of eyes: Blue
Hair : Brown
Children : 2 (grown)
Marital Status : Divorced
Profession: Main accountant
Education: high (Finance university)
?
About myself:"I`m kind, affectionate and cheerfull. I enjoy reading, listening to different music, active outside rest, traveling.

Seeking partner:"I`m looking for a man with open for the love heart who feels lonely and who just like me hopes to find sincere relationship that will make life warmer and sunnier."

?
?
?
Absolute Russian Girls
Web Search Engine

?

Email Login

Password

New users
sign up!

Free email account at absoluterussiangirls.com
Your [email protected]
?
Bookmark "Absolute Russian Girls" now, and check back for updates.
IE users click here. ?Netscape users hit CTRL+D to Bookmark.
?
Contact Absolute Russian Girls
EMAIL


copyright 2000 absoluterussiangirls.com


?

Click here to see Amateur Pages' free pics.