?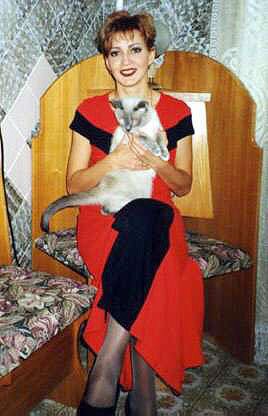 Evgenia
#339

Age : 29
Height : 169 cm
Weight : 55 kg
Color of eyes: Hazel
Hair : Reddish Blonde
Children : Daughter age 4
Marital Status : Divorced
?

My name is Evgenia , I am 29 years old , I am christian, have a higher technical education, I like cooking, needlework, to knit, embroidery, domestic work, weave laces.
I am energetic, like traveling and tourism and also like domestic animals. I study shaping.
I like and may create the cosiness at home.
I would like to meet a gentleman , who loves children . I would like to answear a letter from a man who is 30 - 40- year old. I prefer to meet sporting, agreeable exterior man with stable financial state, from Euroupe with juridical or medical education.
?
?
?
Absolute Russian Girls
Web Search Engine

?

Email Login

Password

New users
sign up!

Free email account at absoluterussiangirls.com
Your [email protected]
?
Bookmark "Absolute Russian Girls" now, and check back for updates.
IE users click here. ?Netscape users hit CTRL+D to Bookmark.
?
Contact Absolute Russian Girls
EMAIL
?

copyright 2000 absoluterussiangirls.com


?

Click here to see Amateur Pages' free pics.