?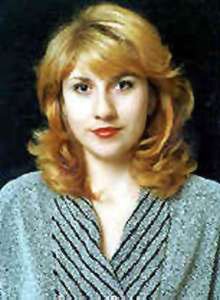 Natasha Levchik
#332

Age : 25
Height : 5' 9"
Weight : 165
Color of eyes: Blue
Hair : Dark Blonde
Children : None
Marital Status: Single
Occupation: Engineer
?

I am romantic, sociable, and passionate. I enjoy nature, travel and cooking tasty food. I would like to find my soulmate - friend and partner in everything to spend interesting lifetime being together. I am a warm woman, cheerful, funny, devoted, sincere, family oriented. I value sincere, caring relationship between wife and husband.

I'd like to meet with a serious, responsible man 27-35 who is decent and has a good sense of humor.

?
?
Absolute Russian Girls
Web Search Engine

?

Email Login

Password

New users
sign up!

Free email account at absoluterussiangirls.com
Your [email protected]
?
Bookmark "Absolute Russian Girls" now, and check back for updates.
IE users click here. ?Netscape users hit CTRL+D to Bookmark.
?
Contact Absolute Russian Girls
EMAIL
?

copyright 2000 absoluterussiangirls.com


?


Click here to see Amateur Pages' free pics.