?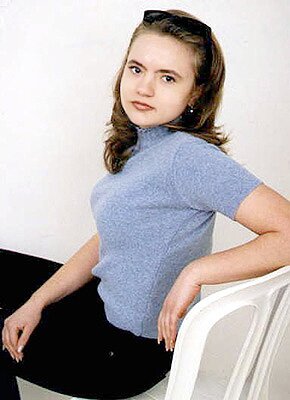 Elena Rossinskaya
#266
?

?

Age : 22
Height: 5'3", 160 cm
Weight: 115 lbs, 53 kg
Color of eyes: green
Hair : light brown

?
?

Hello my name is Elena, I work as a hairdresser. I have never been married, but would like to be married to a good man some day. Currently I live with my mom. I don't have any bad habits. I like travel, sports and to read books.

I would like to meet with a kind, honest, clever man. If I am interesting to you please contact me and let us introduce.

?
?
Absolute Russian Girls
Web Search Engine

?

Email Login

Password

New users
sign up!

Free email account at absoluterussiangirls.com
Your [email protected]
?
Bookmark "Absolute Russian Girls" now, and check back for updates.
IE users click here. ?Netscape users hit CTRL+D to Bookmark.
?
Contact Absolute Russian Girls
EMAIL
?

copyright 2000 absoluterussiangirls.com


?

Click here to see Amateur Pages' free pics.