Sunday February 13, 2005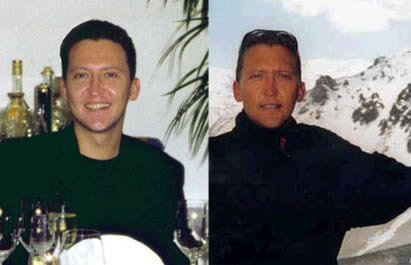 michael
#m449

Age : 31
Height : 170 cm
Weight : 64 kg
Color of eyes: blue
Hair : brown
Children : no
Marital Status : Divorced
Profession: marketing and pr-manager
Languages:
Education:
 

hello my name is michael, i live in germany, 31 year´s old, 170cm, 64kg, blue eyes and short hair, the rest you can see at the photo of mine! my hobbies are: jogging, mounting-climbing, sauna, cinema, shopping, dinner for two and last year i made my first parachute jump out of 4.000m. My profession is graphic-design but know i work as a marketing-/sales-manager in an advertising company!

I hope to find a woman and to fall in love with her for a longterm-relationship...spending the rest of our lives together...beeing a partner, a friend and a lover in one person. if you like my ad i hope that you give us a change and now i´m looking forward to your answer.... ...kisses michael

 
Contact information for michael
michael schoppengerd
mastholter str. 16
33397 rietberg
Phone: 05244/77933
[email protected]
Click here for the latest site update.
Bookmark "Absolute Russian Girls Personal Ads" now, and check back for updates.
IE users click here.  Netscape users hit CTRL+D to Bookmark.
Contact Absolute Russian Girls Personal Ads
EMAIL


copyright 1998-2001 absoluterussiangirls.com