?


Monday December 20, 2004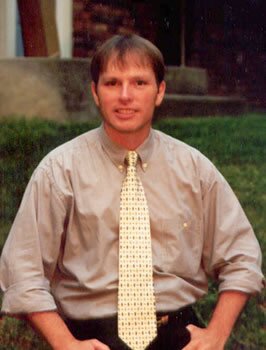 Joseph Ufnal
#m441

Age : 38
Height : 174 cm
Weight : 77 kg
Color of eyes: Blue
Hair : Brown
Children : None
Marital Status : Single
Profession: Professional Engineer
Languages: English
Education:
?

I enjoy bicycling and walks on the beach in the summer, snow skiing in the winter, and hiking in the fall. I enjoy going to the cinema to watch movies, quiet dinners for two, playing the guitar with friends, and having family over for dinner. I like to play billiards with friends, and spend time waterskiing and playing in the ocean at the beach. I do some part time engineering consulting work and enjoy reading good books. I prefer Rembrant and Dali artwork over Monet. I listen to all forms of music if it is well produced. I lift weights to keep my body in good shape.

I am interested in meeting a woman for a long term relationship filled with fun, sharing time together, playing, travelling, and talking with each other.

?
Contact information for Joseph Ufnal
P.O. Box 235, Gardner Massachusetts 01440 USA
Phone(508) 752-3548
Email: [email protected]
?
Click here for the latest site update.
?
Bookmark "Absolute Russian Girls Personal Ads" now, and check back for updates.
IE users click here. ?Netscape users hit CTRL+D to Bookmark.
?
Contact Absolute Russian Girls Personal Ads
EMAIL


copyright 1998-2001 absoluterussiangirls.com


?