?



Thursday December 09, 2004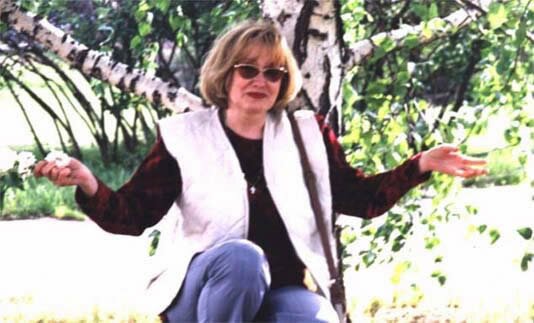 Nataly Tsvetkova
#952

Age : 54
Height : 162 cm, 5ft 4in
Weight : 65 kg
Color of eyes: Brown
Hair : Fair
Children : None
Marital Status : Single
Profession: Doctor
Languages: Russian, English
Education: Higher medical education
?

Hello! My name is Nataly. Now little bit about myself: I'm clever, kind, romantic and pretty lady. I love children and animals. I like having a rest in nature and listening to beautiful music. I'm diligent woman and love my work. My hobby is kniting.

My dream to find a Man, who will be kind, honest, smart and intelligent. Who love kids, nature and animals.

?
Click here to contact Nataly Tsvetkova
?
?

?
Click here for the latest site update.
?
Bookmark "Absolute Russian Girls Personal Ads" now, and check back for updates.
IE users click here. ?Netscape users hit CTRL+D to Bookmark.
?
Contact Absolute Russian Girls Personal Ads
EMAIL



?
?
copyright 1998-2003 absoluterussiangirls.com